The European Product Design Award honours the best in product design globally with the goal of advancing the appreciation of design worldwide. We're therefore thrilled that Tone Product Design has been awarded the top design prize for two entries in the European Product Design Awards 2022.
Tone's winning entries were in the following categories:
Design for Society –  Releaf Freedom, the portable urinal designed to make life more comfortable for the estimated 423million people who suffer from urinary incontinence.
Other Products Designs – ORB 360, an automated 360° photography unit that can be transported around the world at a moment's notice and take world class photographs every time.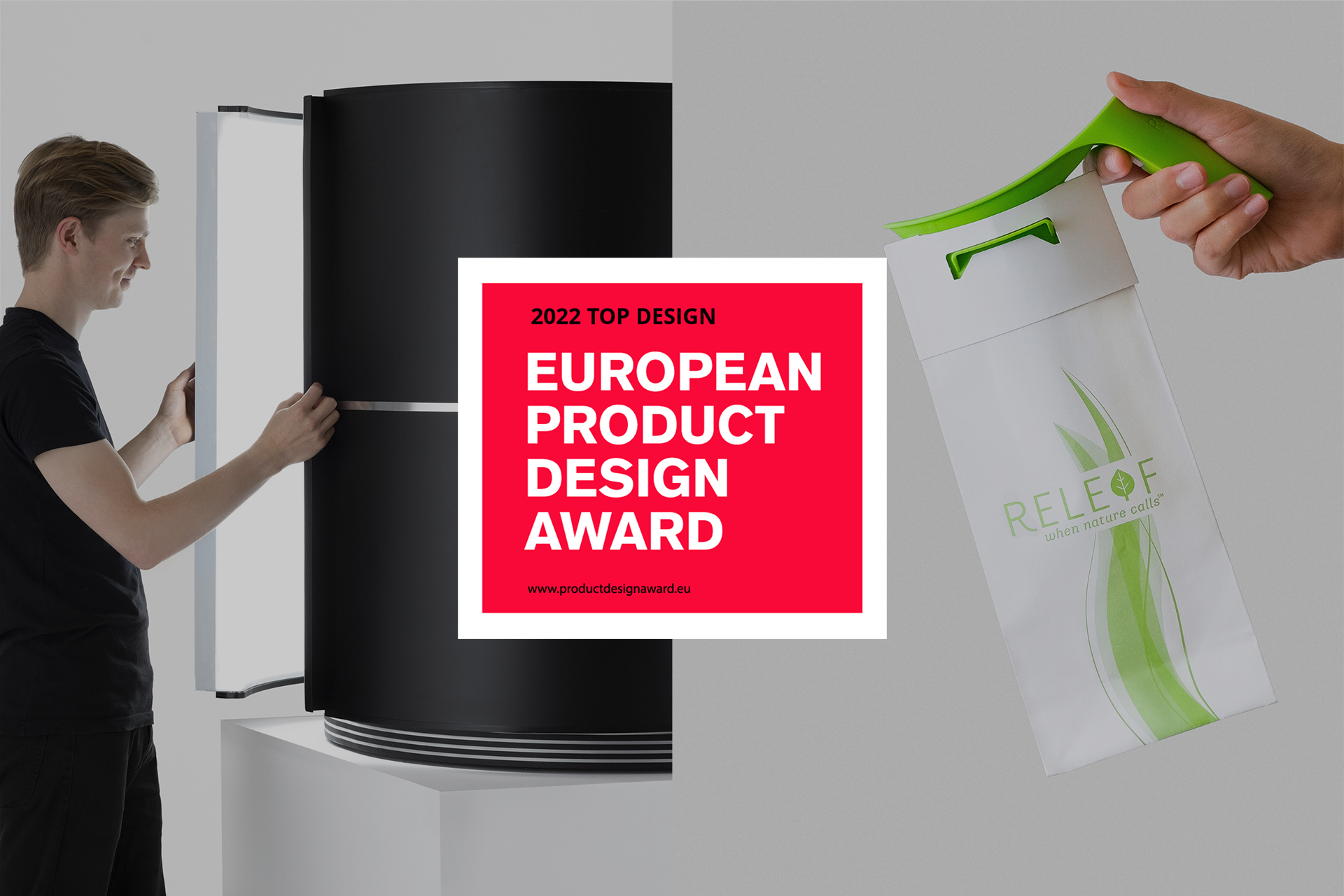 ---
Read more of our news
Tone wins an iF DESIGN AWARD
We're delighted with Tone's iF DESIGN AWARD 2022 win for the ORB 360!
Read more