Inclusive Design for Incontinence
Releaf Freedom is a portable urinal that makes life more comfortable and less stressful for the estimated 423 million people who suffer from urinary incontinence - allowing them to never be more than an arm's length from a toilet.

Good inclusive design must focus on the end user – not just the subjective preferences of the designer. From the form, function and experience to the materials and sustainability, Releaf Freedom offers a significant improvement on the competition in all of these areas, and more.
What we did
Design For Manufacture
Engineering
Industrial Design
Manufacturing Support
Prototyping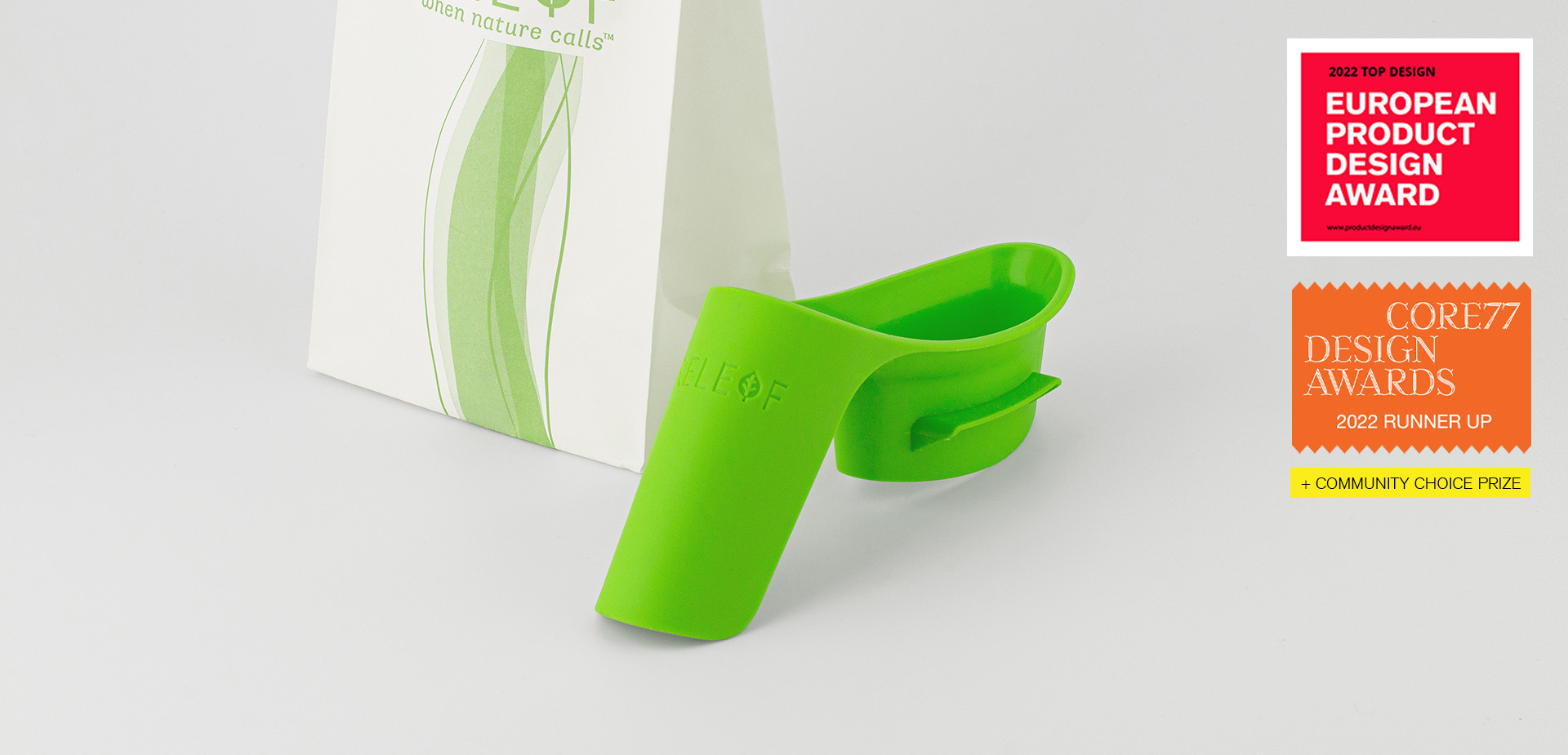 "We're overjoyed with the project. The feedback that we've had from people who have used the product so far and clinicians has been incredibly gratifying."
Keith Binding, Managing Director at Binding Sciences
The Challenge
To design an inclusive product that allows everyone, but especially elderly and less able patients, to urinate comfortably whether standing or seated and gives them the independence and dignity of being able to manage this without the need for help from a carer.
Inclusive Design
From the outset, expert panels were critical in helping to fully understand the clinical need and to keep the team focussed on the real-world needs of the patient. The aim was that the product should be suited to use in clinical settings, and it was therefore essential to collaborate with Buckinghamshire Healthcare NHS Trust in the UK, alongside various specialist experts including an experienced Neurological Physiotherapist.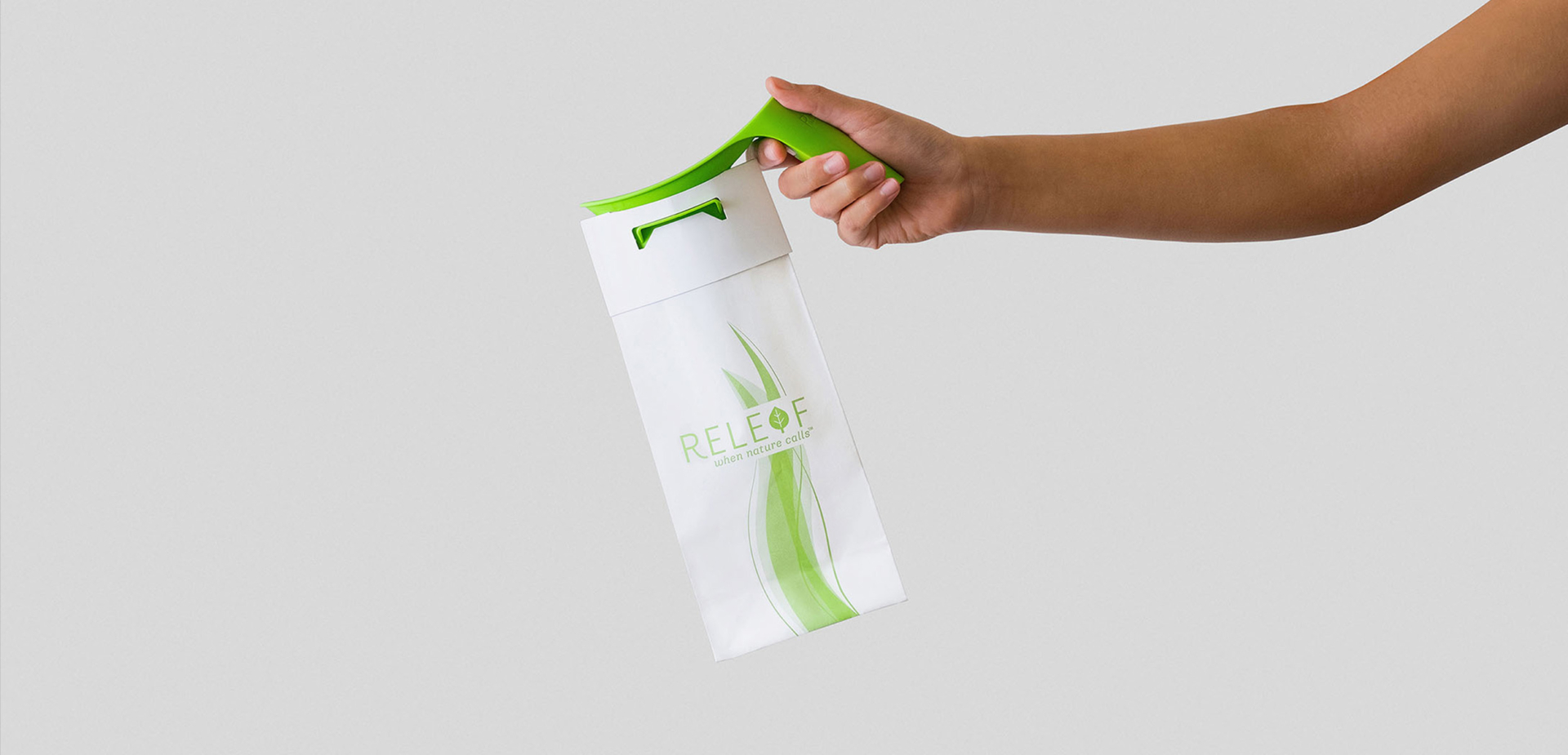 Intellectual Property Creation
The two part (disposable bag + reusable handle) architecture is critically important to the design, as is the inventive way in which the two attach and separate.

Many other products are entirely disposable – meaning that a vast amount of plastic is wasted after just one use. The Releaf Freedom handle consists of just two parts but can be reused hundreds of times, vastly reducing the waste generated. Simply squeezing the collar of the bag to open it will allow the two parts to be securely clipped together.

This patent-pending invention is not only a user benefit, but also a significant commercial advantage for Binding Sciences.