Patient-Centric Packaging
Proteus Digital Health are pioneering a new category of pharmaceuticals called 'Digital Medicines', and were the first company to ever successfully gain FDA approval for a fully ingestible digital sensor.

Their technology allows doctors to accurately monitor whether a patient is taking their medication correctly. However in order to scale their technology, Proteus asked Tone to design a packaging solution that would help patients set themselves up at home, and be distributed through a mail order pharmacy.
What we did
Design For Manufacture
Packaging Design
Prototyping
Sector
Medical
Wearable Technology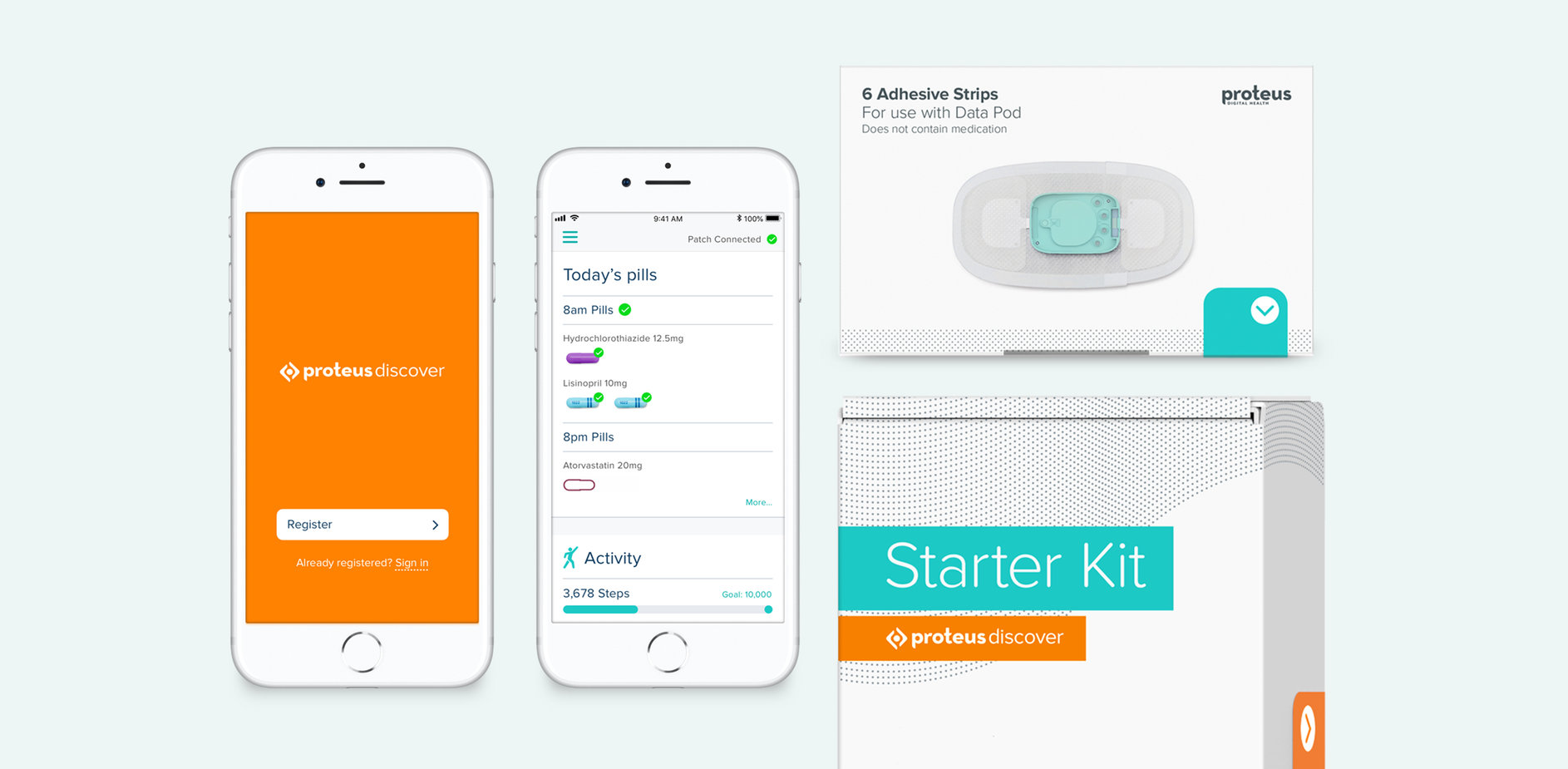 The Challenge
Design a packaging solution that was easy for patients of all abilities to use and understand, including those with limited manual dexterity, while also ensuring that the boxes protected their valuable contents during shipping and storage.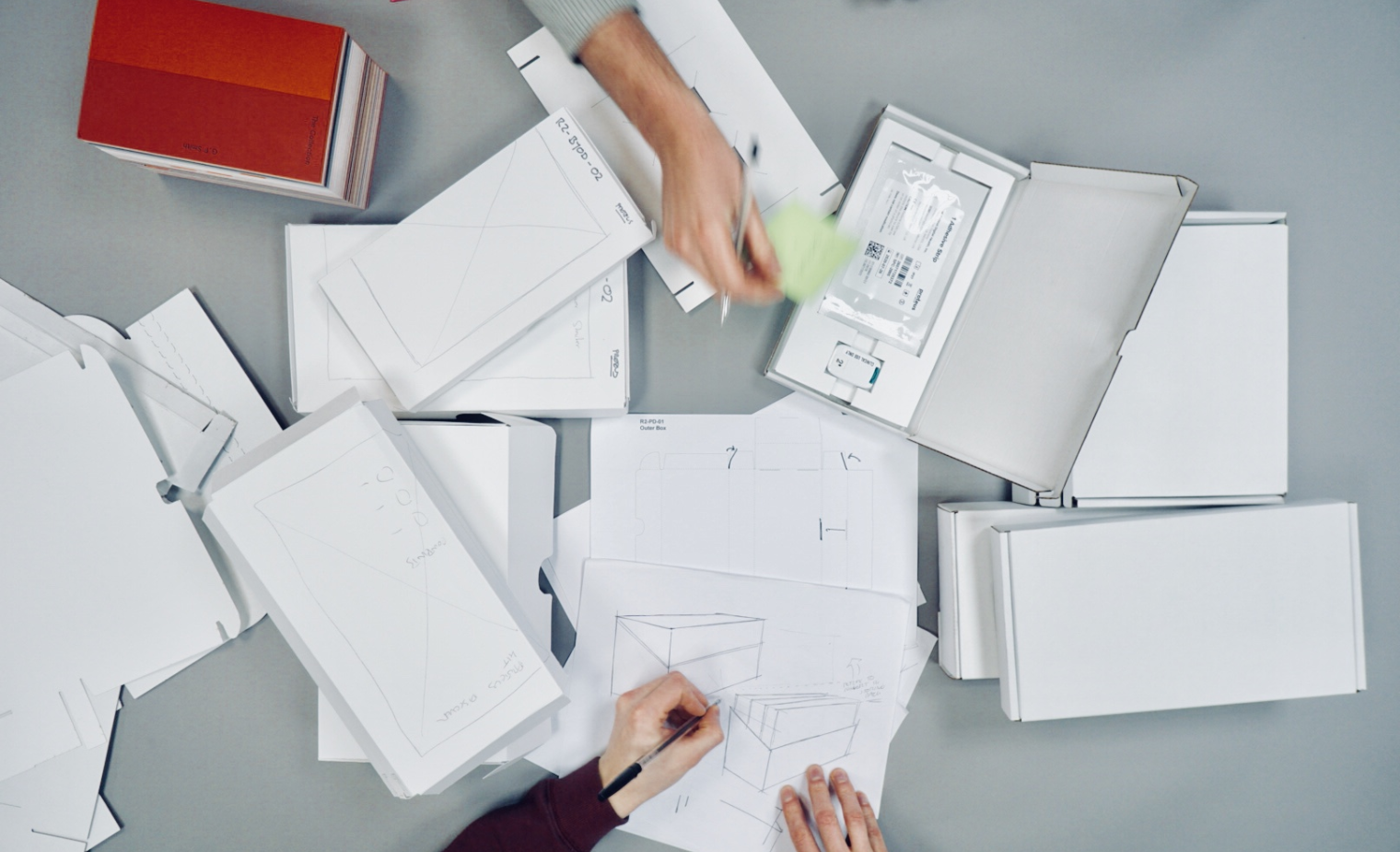 Small Details, Big Impact
It became clear throughout that the best solution would also be the simplest. We focussed on providing small visual cues and physical affordances that would allow the packaging to remove any confusion or frustration.

For example, the distinctive angled surface on the front of the pack clearly implies the orientation (to stop components falling out during opening), which then opens to reveal a large recess big enough for patients with arthritis to remove components without pain or discomfort.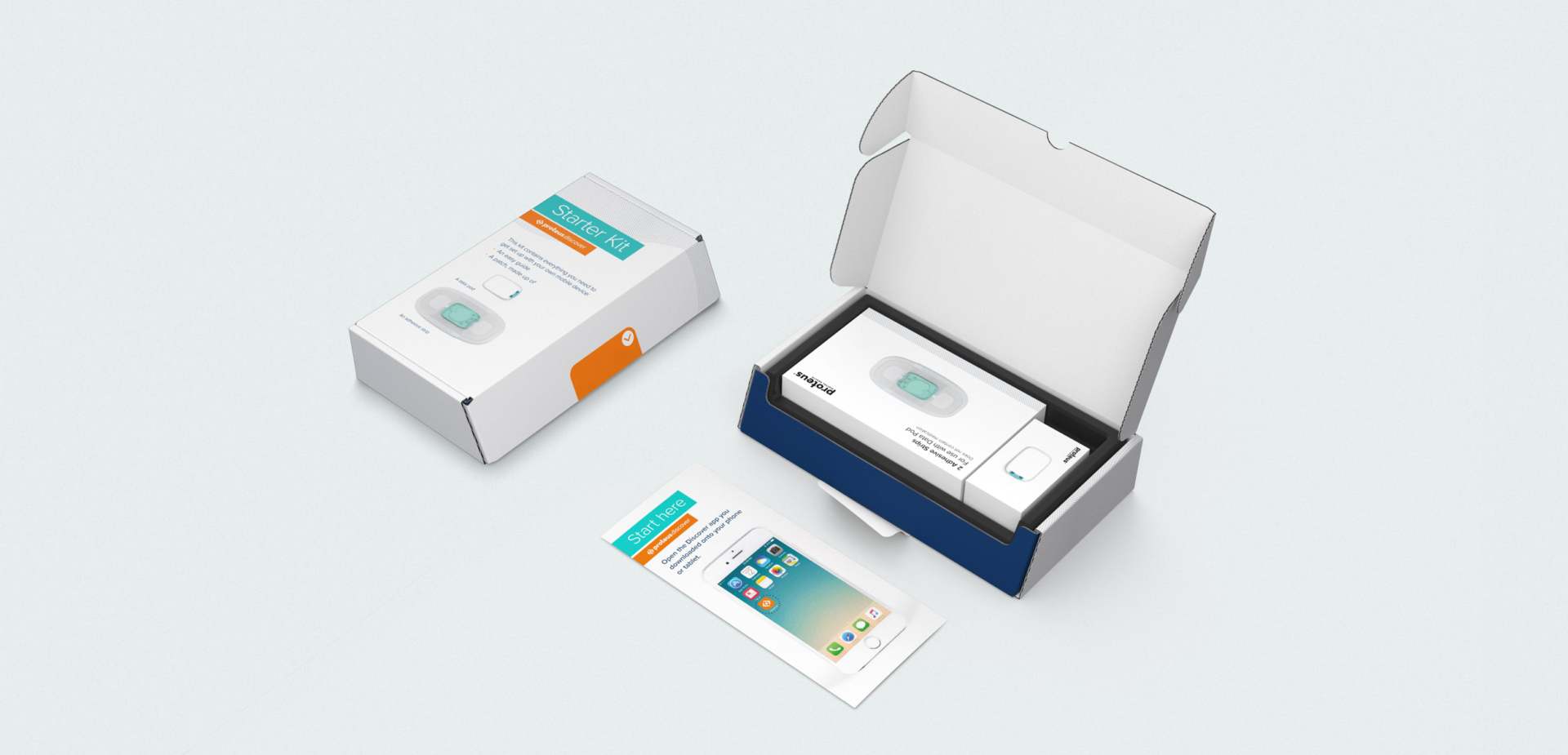 Measuring Creative Success
We used rapid, proof of principle prototyping throughout to quickly test multiple options, simplify the design and validate our assumptions. User studies were conducted in the U.S. to quantitatively prove the effectiveness of our designs in encouraging patients to correctly set themselves up with the Proteus system.
"Our final usability study showed the highest level of success in set up from any user testing to date. As a result we were confident that we could launch with a design solution that would help get patients set up without confusion."
Lottie Crumbleholme, Design Lead at Proteus Digital Health