Right to Repair legislation for electronic consumer devices in Europe has been in place for just over a year, and we have seen similar laws passed in the US. In fact, just this June, in a world first, the New York state legislature passed a bill that will require digital electronics manufacturers to make parts and software available to consumers and independent repair shops.
These laws help address the throwaway tech culture and put the consumer back in charge of their electrical goods which of course is good news. However newly affected businesses are grappling with the commercial impact of these changes and looking ahead to which products these laws could apply to next.
By designing with some simple best practices in mind from the outset, we can design repairability into the fabric of the device. At Tone Product Design we have been looking carefully at what companies can do minimise costs and achieve longer term benefits by embracing design for repair best practices.
Take a look at our our design for repair principles below: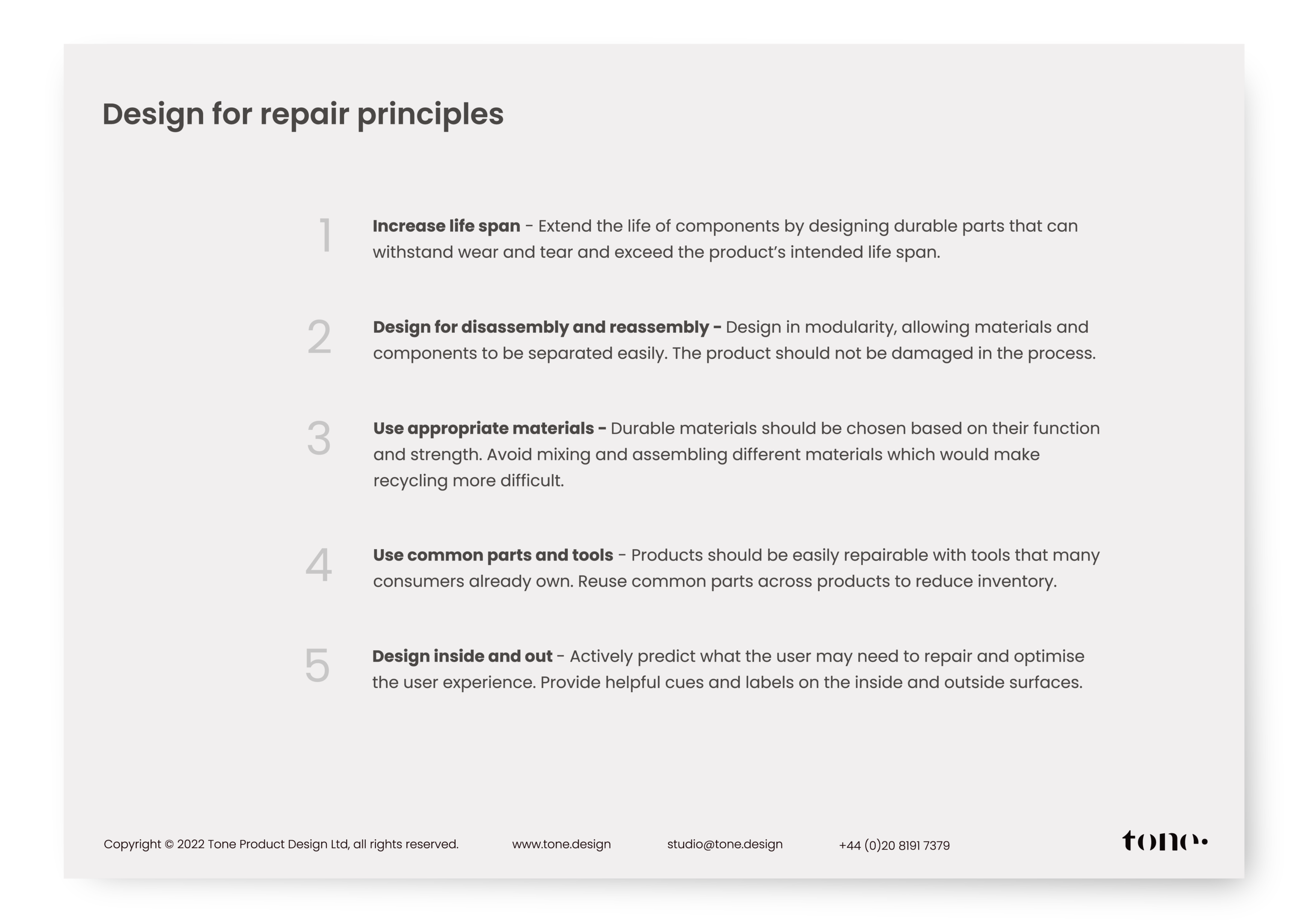 Want to know more?
Tone is a London based creative product design agency. If you'd like to talk to us about what we do or tell us about a new project, send us an email at:
We'd love to hear from you.
---
Read more of our news
Tone wins an iF DESIGN AWARD
We're delighted with Tone's iF DESIGN AWARD 2022 win for the ORB 360!
Read more