Driving Sales Through Intelligence
Pearlfinders are a business intelligence platform, providing insights and 'reasons to connect' for sales executives across the globe. With an outdated platform design and a compromised user experience, customers were struggling to make the most of the product.

Tone were asked to conduct a User Experience (UX) audit of the site and re-design the platform from the ground up, with a focus on enabling customers to make the most of the vast wealth of data and insights available and drive up customer retention.
What we did
Design System
User Experience
User Interface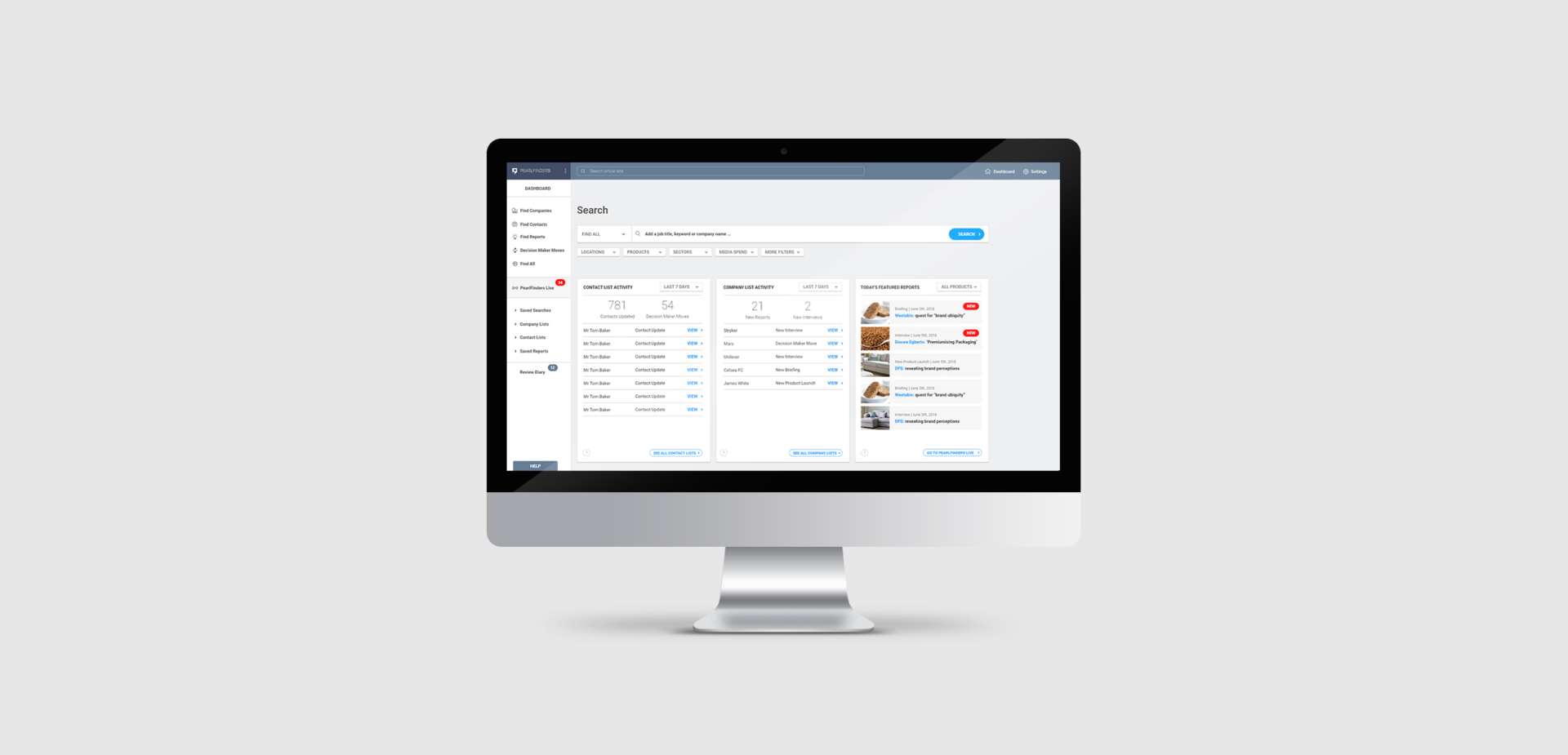 "Tone were able to distil many complex features into a unified and coherent product that is not only easy and intuitive to use, but looks great too. "
Anthony Cooper, Managing Director at Pearlfinders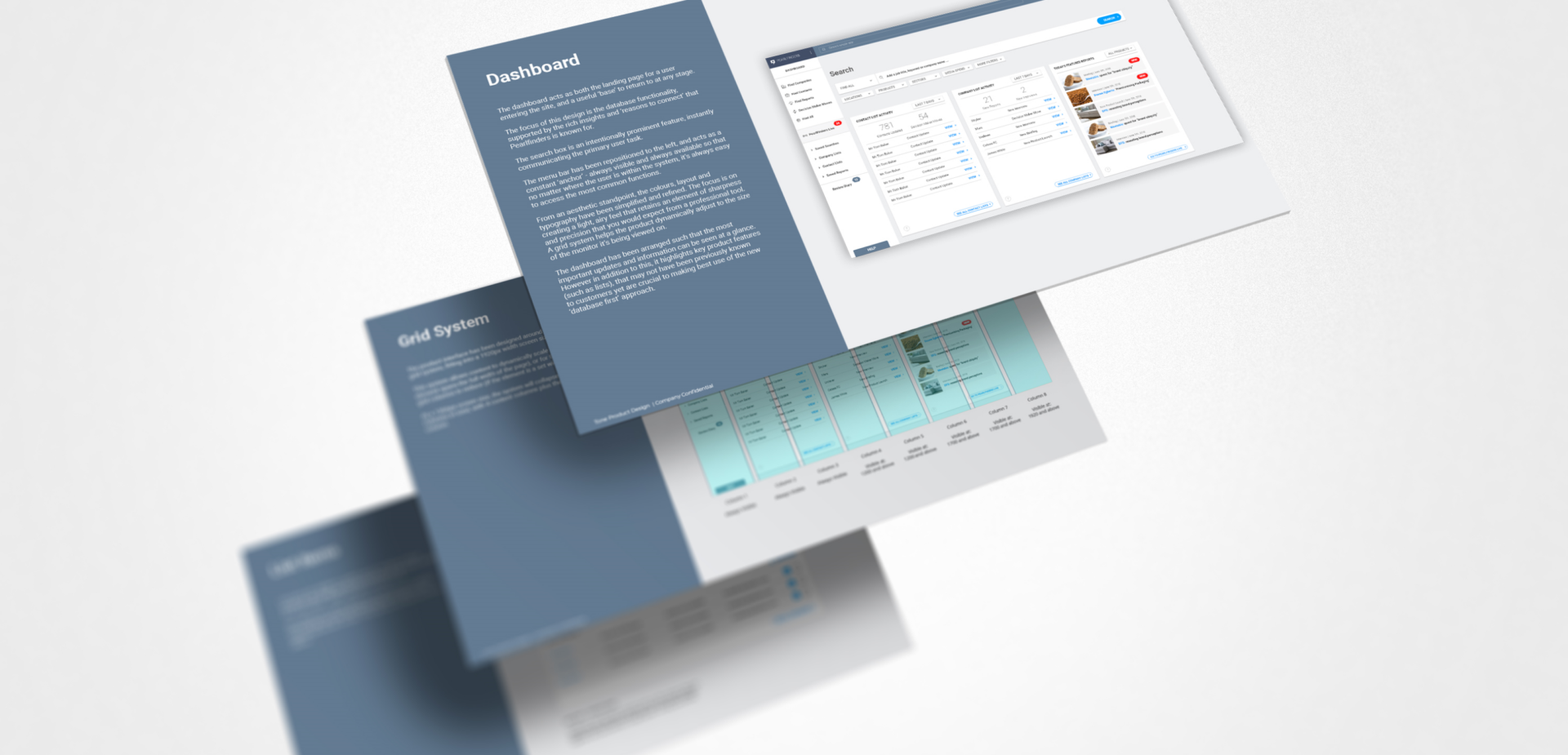 UI Design Guidelines
The Challenge
Overhaul the User Experience (UX) and User Interface (UI) design of the entire platform, with a focus on driving an increase in user retention and re-aligning the product towards a data driven value proposition.
Scalable Design System
We built a comprehensive design system, which allows Pearlfinders to incrementally build out their product while retaining design and interaction consistency across the entire site.

We created a full design toolkit, including all key components and templates, to make the design of new features simple for the internal development team.