Connected Diabetes Management
Existing diabetes care devices are fragmented, confusing and not well suited to the needs of a new generation of tech savvy patients.

We reimagined the existing products from the ground up. By directly consulting with patients and with full consideration of the technical constraints, we designed a new range of products for Type 1 and Type 2 diabetics.

'Gluco Duo' is a fully connected glucometer and insulin pen, which feed data readings back to an app and learn from long term trends – nudging users towards better patterns of behaviour.
What we did
CGI Renders
Industrial Design
Prototyping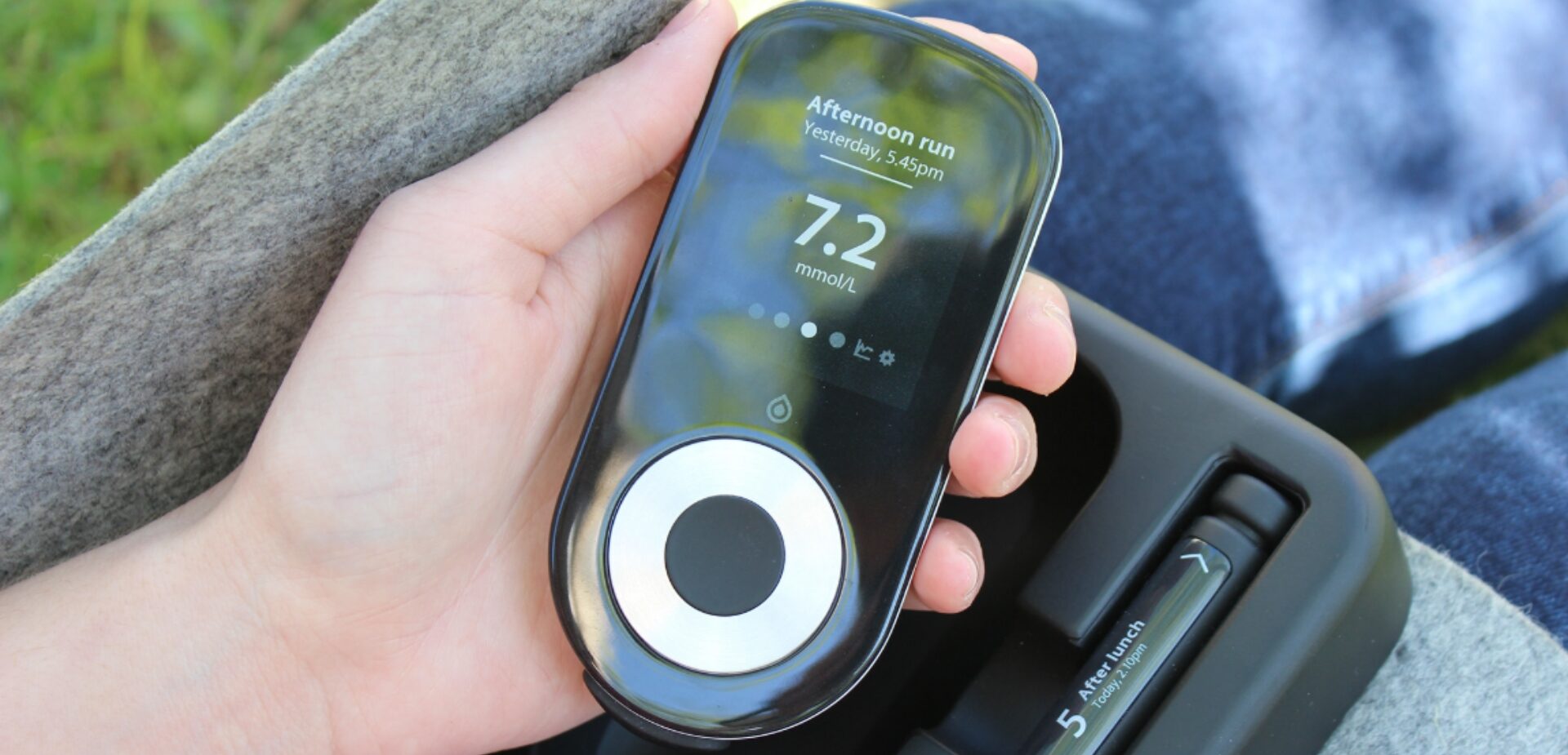 All-in-One
A novel internal mechanism was developed, with consideration of the regulatory constraints, that combines three products (test strips, finger-pricker and glucometer) into just one.

The injector pen was infused with simple but powerful technology, allowing for data logging, communication and an injection history on device. High quality aesthetic models were then produced to effectively communicate the idea to a range of audiences.