Steaming Made Simple
Tone was asked by Joseph Joseph to design a new plastic steamer that would differentiate from the current marketplace through both aesthetic design and functional innovation.

The Bloom™ Steamer's bold 6-petal design achieves this through a pure and simple aesthetic, with a fork handle that allows the user to remove the steamer while keeping their hands far away from the heat. Now available in John Lewis stores and other retailers globally.
What we did
Engineering
Industrial Design
Prototyping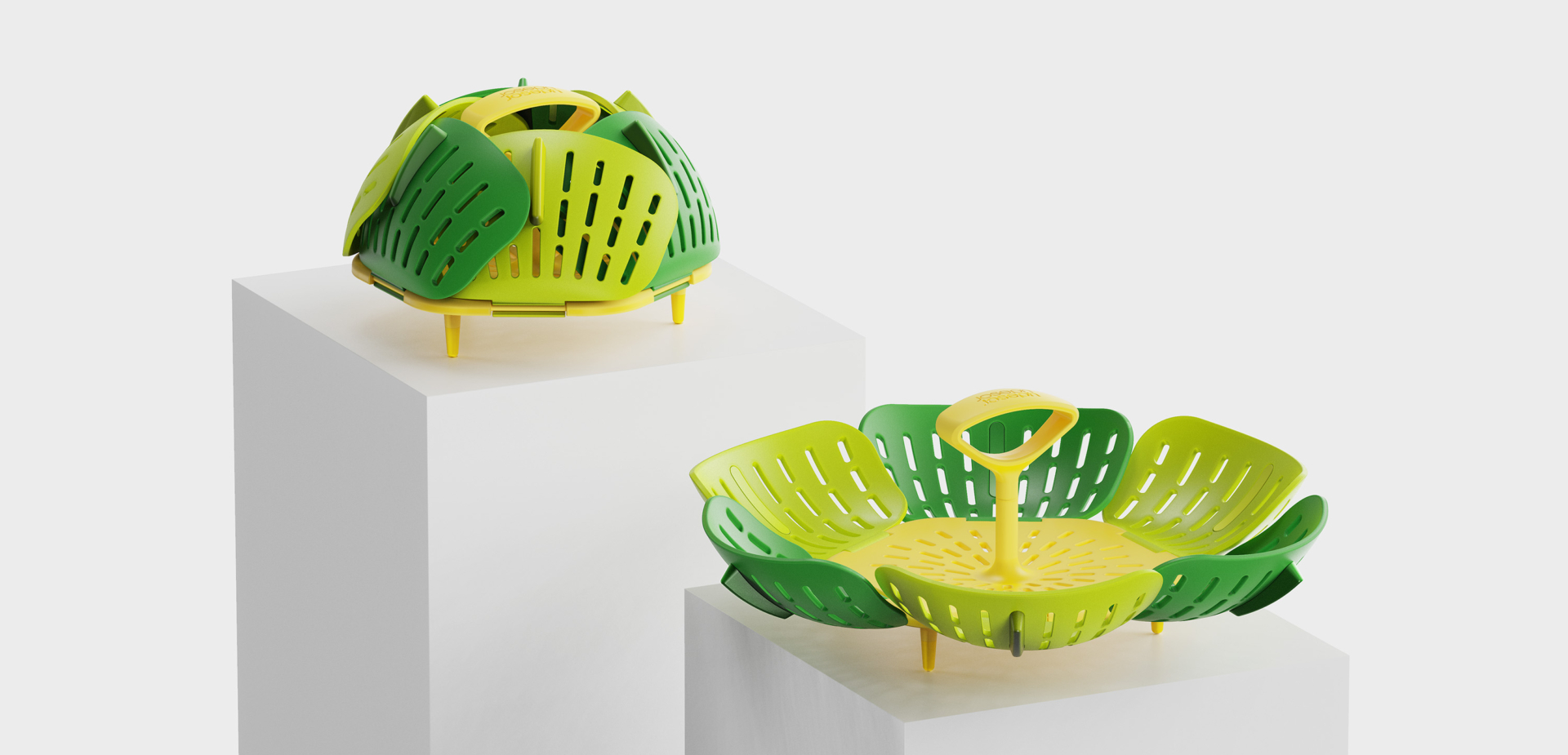 The Challenge
To refresh the design of one of Joseph Joseph's classic products with a new, eye catching and differentiated aesthetic - while also coming up with a unique functional innovation to make steaming simple.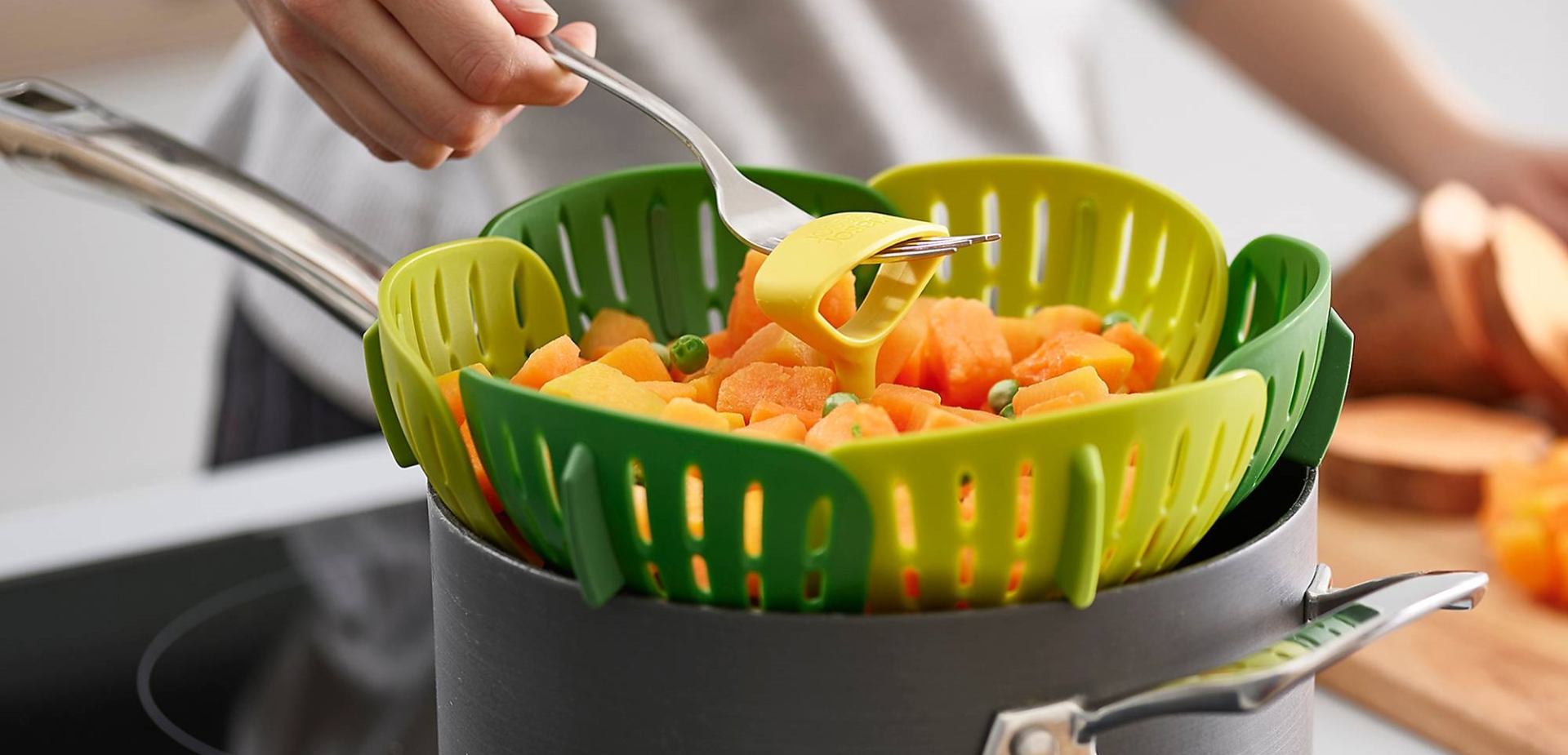 Two Products, One Language
We extended the distinctive design of the Bloom steamer to a steel version, offering all the same unique features but with the additional option to remove the handle completely when steaming larger foods.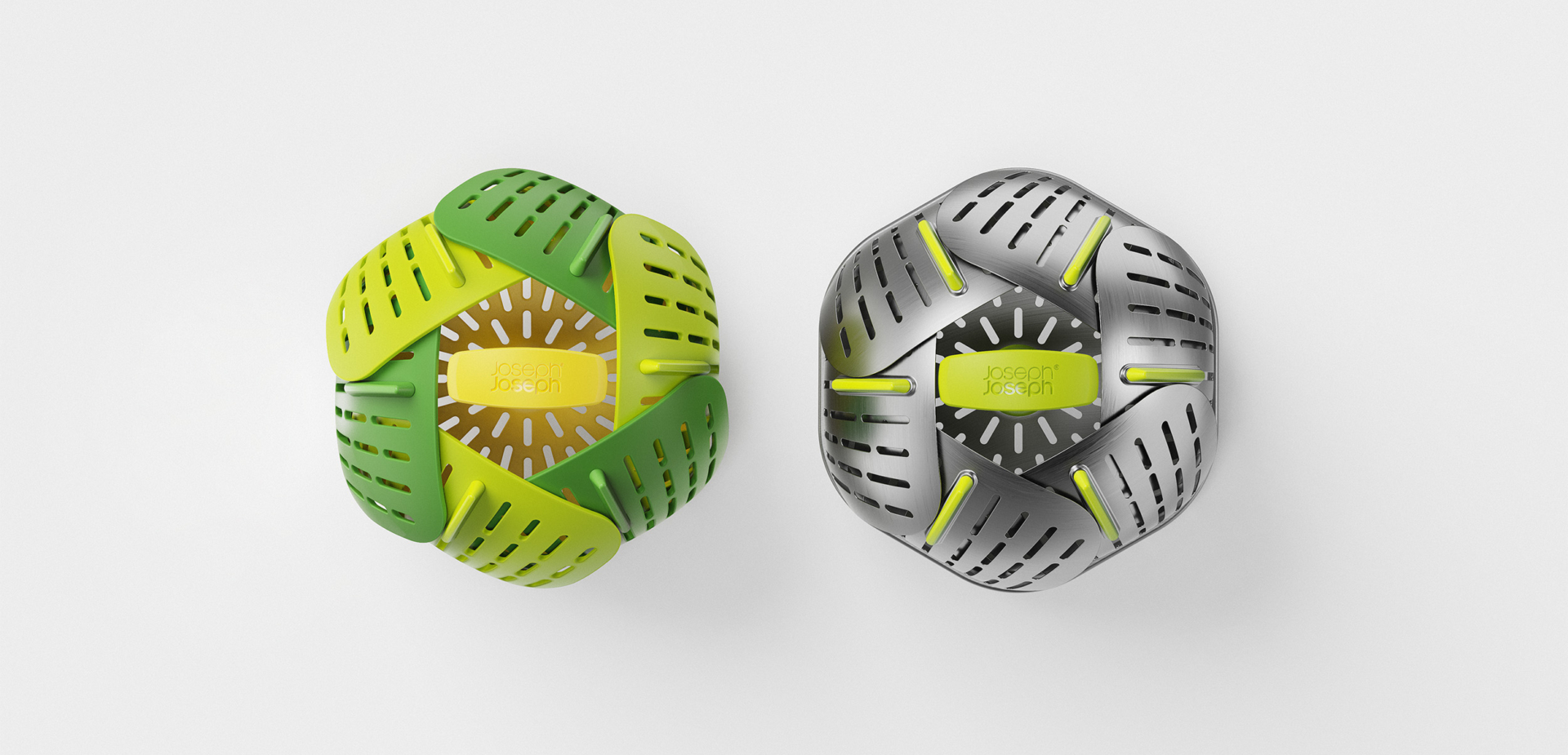 Product renders by Tone
Product photography credit: Joseph Joseph