Reinventing the Ordinary
We were tasked with re-inventing the humble ice cube tray - and creating a simplified user experience whilst keeping the part count and manufacturing complexity as low as possible.

Our clever design uses linked cavities to allow water to flow freely, making the new product incredibly fast and easy to fill.
What we did
CGI Renders
Design For Manufacture
Engineering
Industrial Design
Prototyping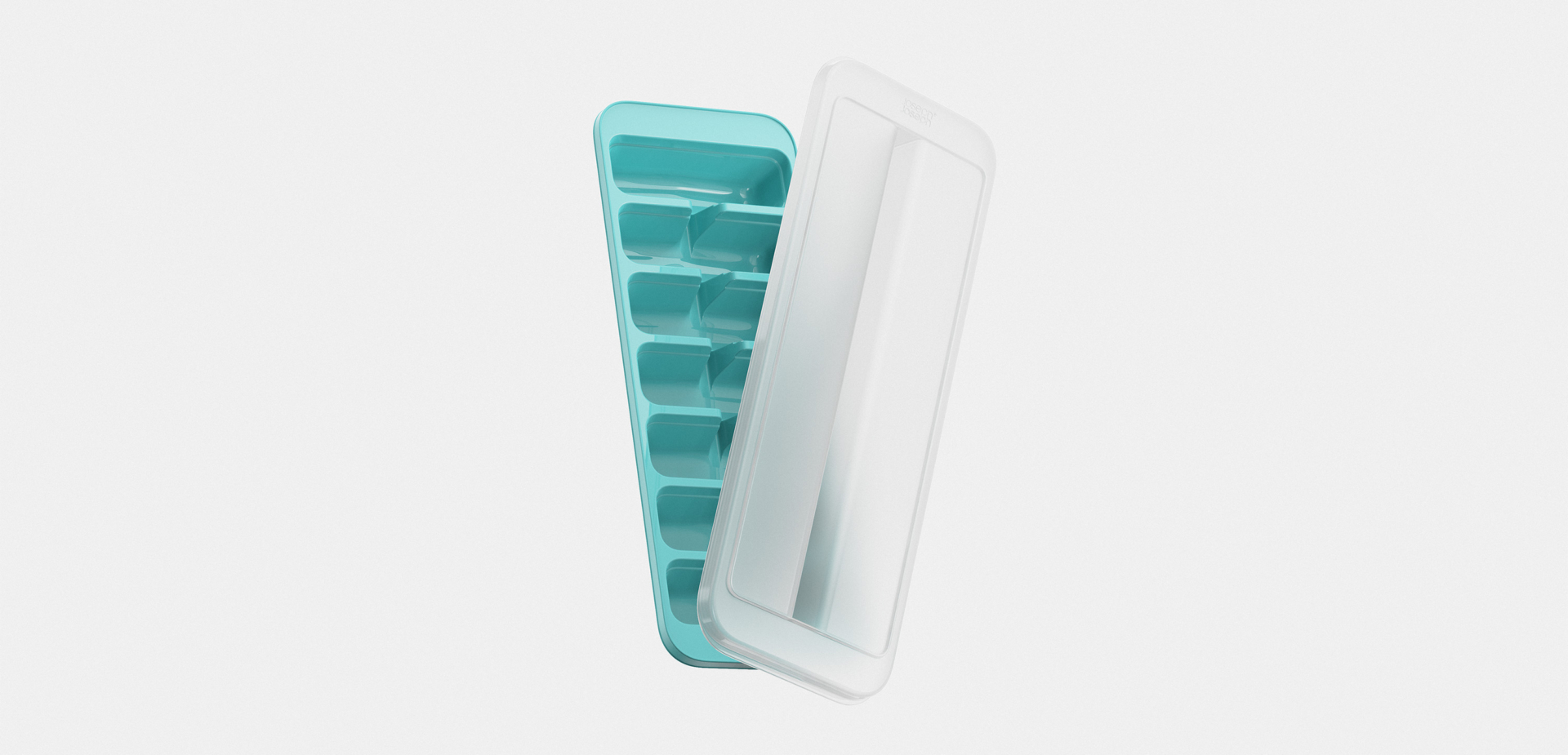 Re-Inventing the Ordinary
Redesigning such a ubiquitous and simple object to add value through innovation isn't easy - especially when there is also a requirement to keep the parts as simple as possible.

It's here where our creative and inventive process was essential, and helped us find clever ways to make each part achieve multiple user benefits. No longer do you need to try and perfectly fill each cavity - simply fill the entire tray at once and attach the lid to create perfectly even cubes every time.

By identifying a common problem and focussing our creativity on simplifying the filling process, the project resulted in a unique design that is both extremely effective and easy to manufacture.
"The team at Tone are knowledgeable, flexible, and able to adapt to the ever-changing needs of the brief in order to deliver an end product that is well thought through in terms of design, aesthetics and manufacturing. Always a pleasure to work on projects with them!"
Ruby Hadley, Senior Design Manager at Joseph Joseph
Renders by Tone
Product photography credit: Joseph Joseph