Elegant Entertaining
We designed the new BarStar 3-in-1 Corkscrew to solve multiple usability issues with traditional products, and encapsulated these benefits in an elegant design aesthetic that complements your best tableware.

The innovative cork removal system eliminates any risk of slipping and injury. Simply remove the foil, hold the corkscrew on top of the bottle, and twist. Further functionality is provided with the foil cutter and bottle opener, both of which are cleverly included in the form.
What we did
Design For Manufacture
Industrial Design
Prototyping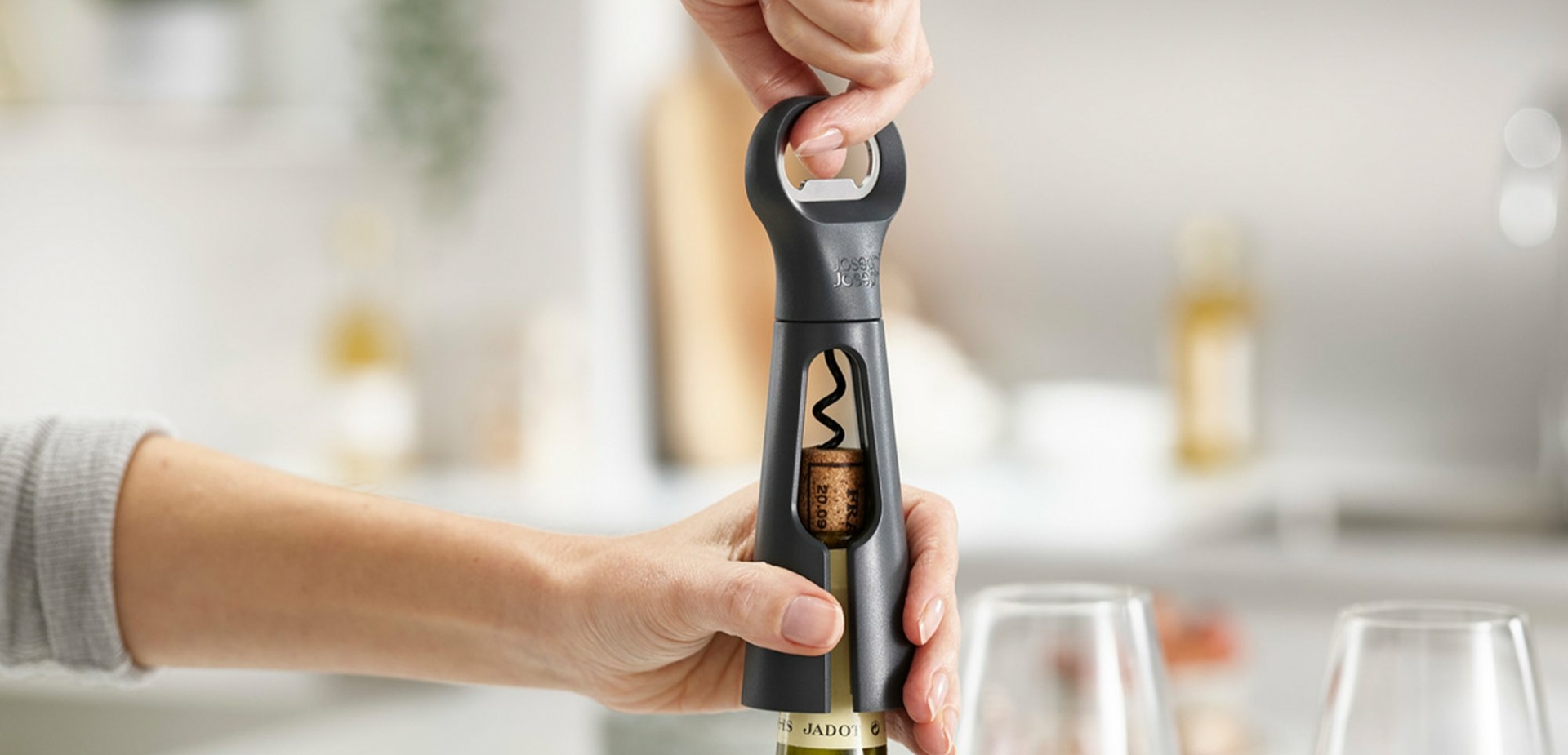 Simple, Useful, Beautiful
Although it was always clear that we needed to ensure the product was multi-functional and easy to use, it wasn't at all clear how we would encapsulate those features into a design that you would be proud to leave out on the surface while entertaining.

We kept the aesthetic simple and pure by ensuring that every design detail worked to improve not only the look, but the function. The wide bottle opener also provides extra leverage on the corkscrew, while the conical base form allows the user to apply more downward pressure during use.

All of these details are then carefully blended together to create a harmonious balance between elegant curves, and precise geometry.
Product photography credit: Joseph Joseph