Today's customers look for real meaning from design. To achieve this there needs to be a rigorous process and a strong design philosophy that underpins the entire design journey.
Tone Product Design co-founders Oscar Daws and Matthew Durbin talk to New Design Magazine about why they created the agency and how the agency's approach to human-centred design has resulted in award-winning products for the consumer, medical and professional sectors.
Read the article here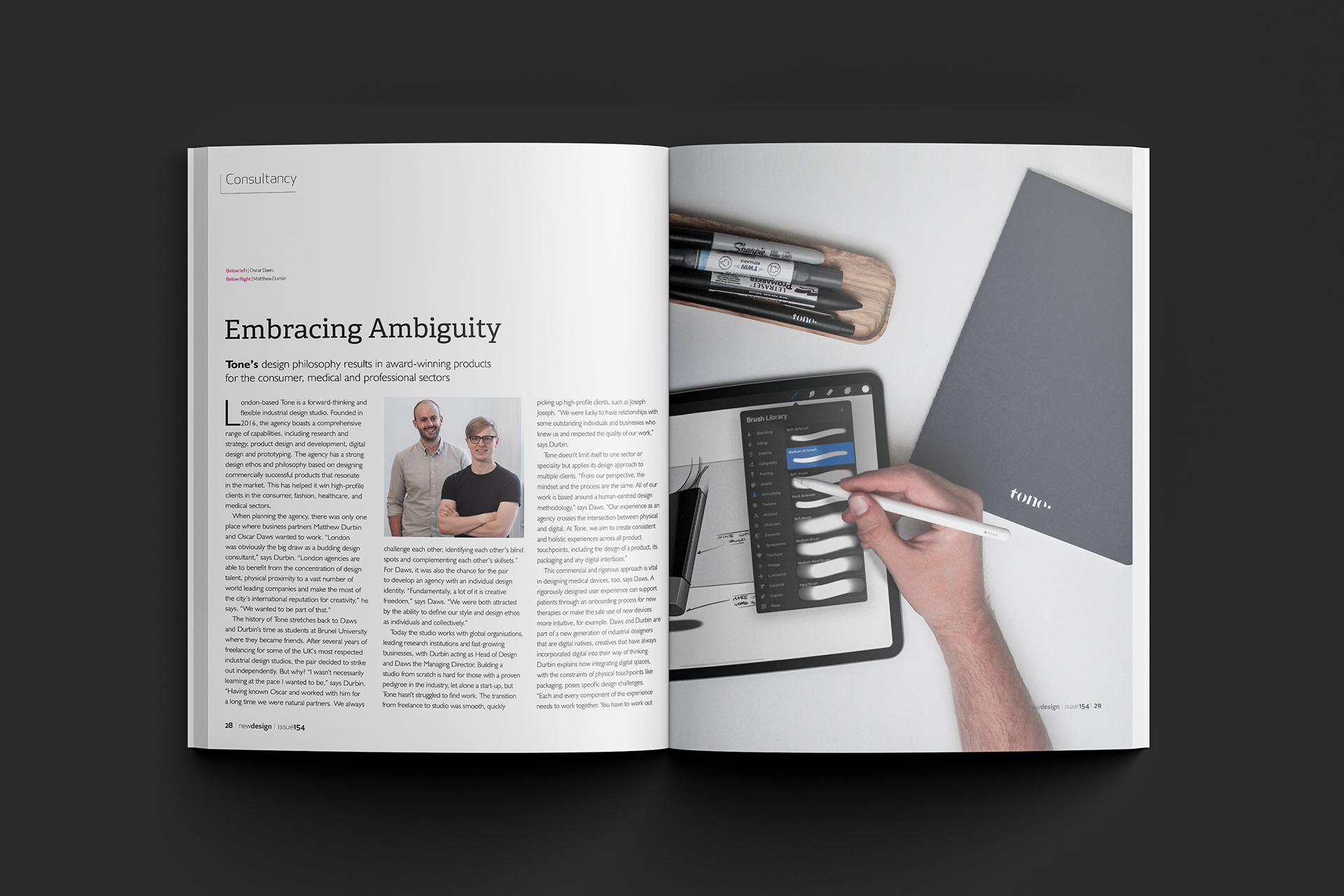 ---
Read more of our news
The impact of right to repair legislation: re-thinking product design
It seems a reasonable expectation that consumers should have the right to repair products they have purchased. But it has become increasingly difficult, if not impossible, to repair most of the electronic devices we own. The 'right to repair' movement aims to fix our relationship with electronic device consumption and make certain products more easily repairable and durable.
Read more