Rapid prototyping allows companies to move beyond the visualization of a product and advances concepts to high-fidelity prototypes quickly and cost effectively, making it easier to grasp the properties and design of a product. Unlike traditional prototyping processes, the speed and affordability of these technologies enables iterative design and development. Customer requirements can be incorporated into designs cost-effectively, reducing risk and shortening project timelines. Rapid prototyping can also help when presenting new concepts to board members or investors so they can more easily understand and approve a development or product.
In this quick reference guide, you'll learn more about what rapid prototyping is, its applications and how to choose the right technology:
Download Our RP Quick Reference Guide
Want to know how we could help you leverage RP technologies for your project? Reach out here.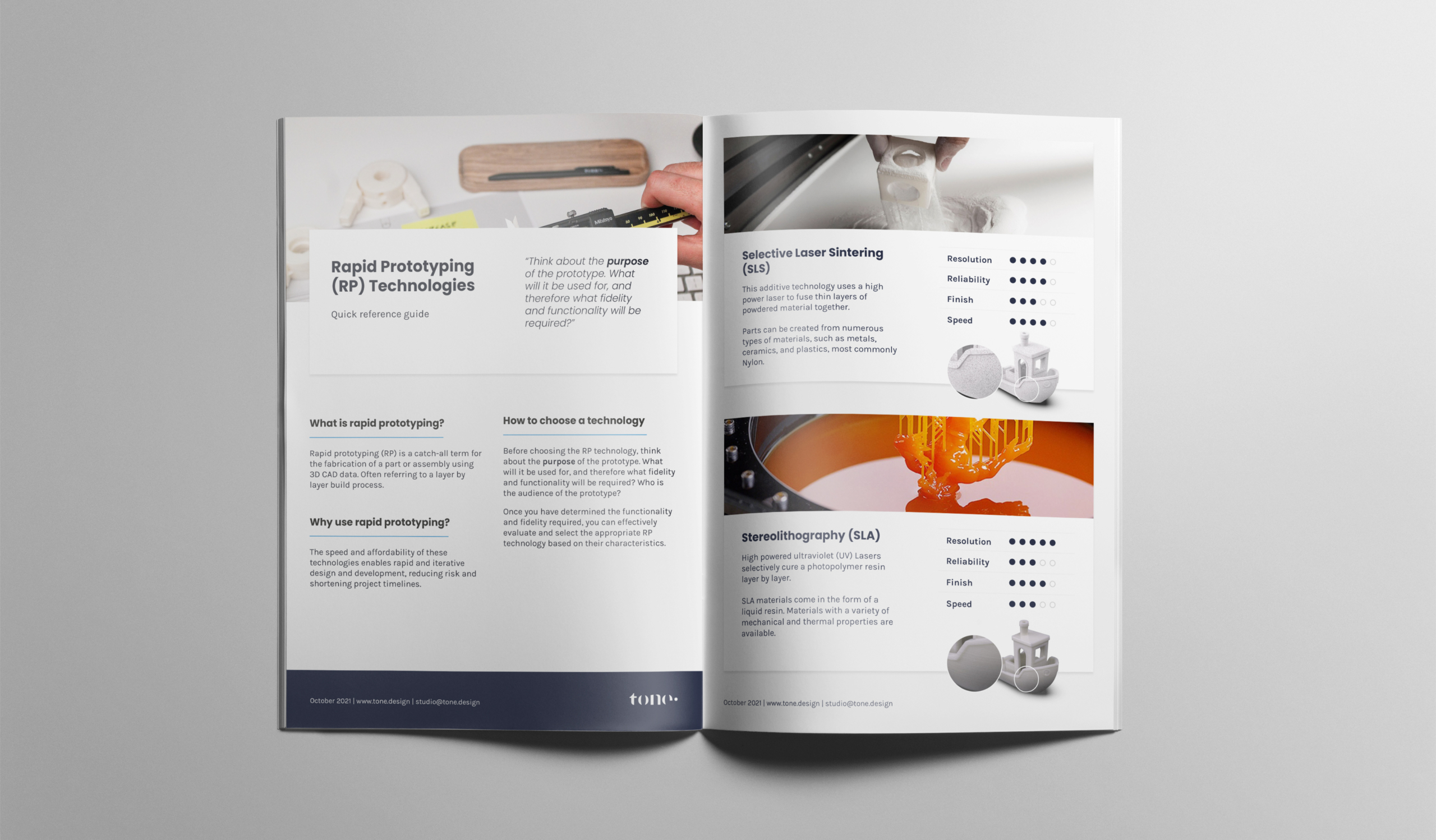 ---
Read more of our news
How Strategic Product Design Can Help Overcome Rising Production Costs
The re-opening of the economy has also brought it's challenges. For product businesses, these are manifesting themselves in higher manufacturing and transport costs. While these pressures are likely to settle down over time, product designers can and should factor the commercial environment into their thinking, and find creative ways to reduce business costs without compromising on innovation.
Read more