We're delighted to have made the Dezeen longlist for our work with Releaf Freedom, the portable urinal that makes life more comfortable and less stressful for the estimated 423 million people who suffer from urinary incontinence.
Our work has been selected from over 4,800 entries from 94 countries and is one of 123 design projects (and top 10 in health and wellness) in the running to win an award later this year in the design categories.
Find out more about the award entry here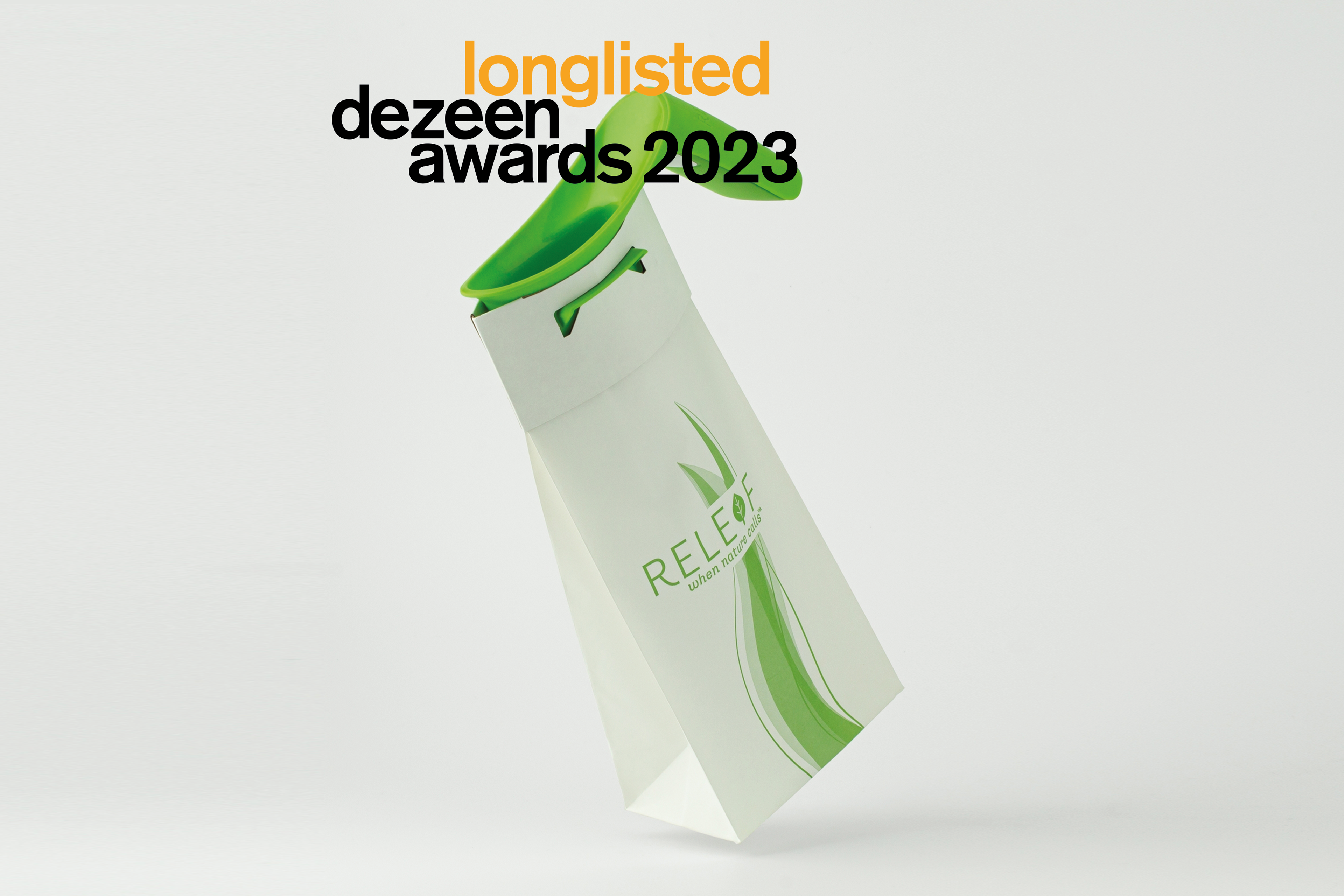 ---
Read more of our news
Making Packaging Part of the Remedy
Tone co-founder Oscar Daws talks to Dieline about the medical sector and the opportunity for packaging to play a more critical role—to form part of the very product itself.
Read more