Health technology has the potential to substantially alleviate the increasing pressure on NHS resources by enabling people to manage aspects of their medical care from the comfort of their homes.
Tone's co-founder Oscar Daws, talked to Med-Tech Innovation News about the role of product design and why it's important to take a patient-centric approach.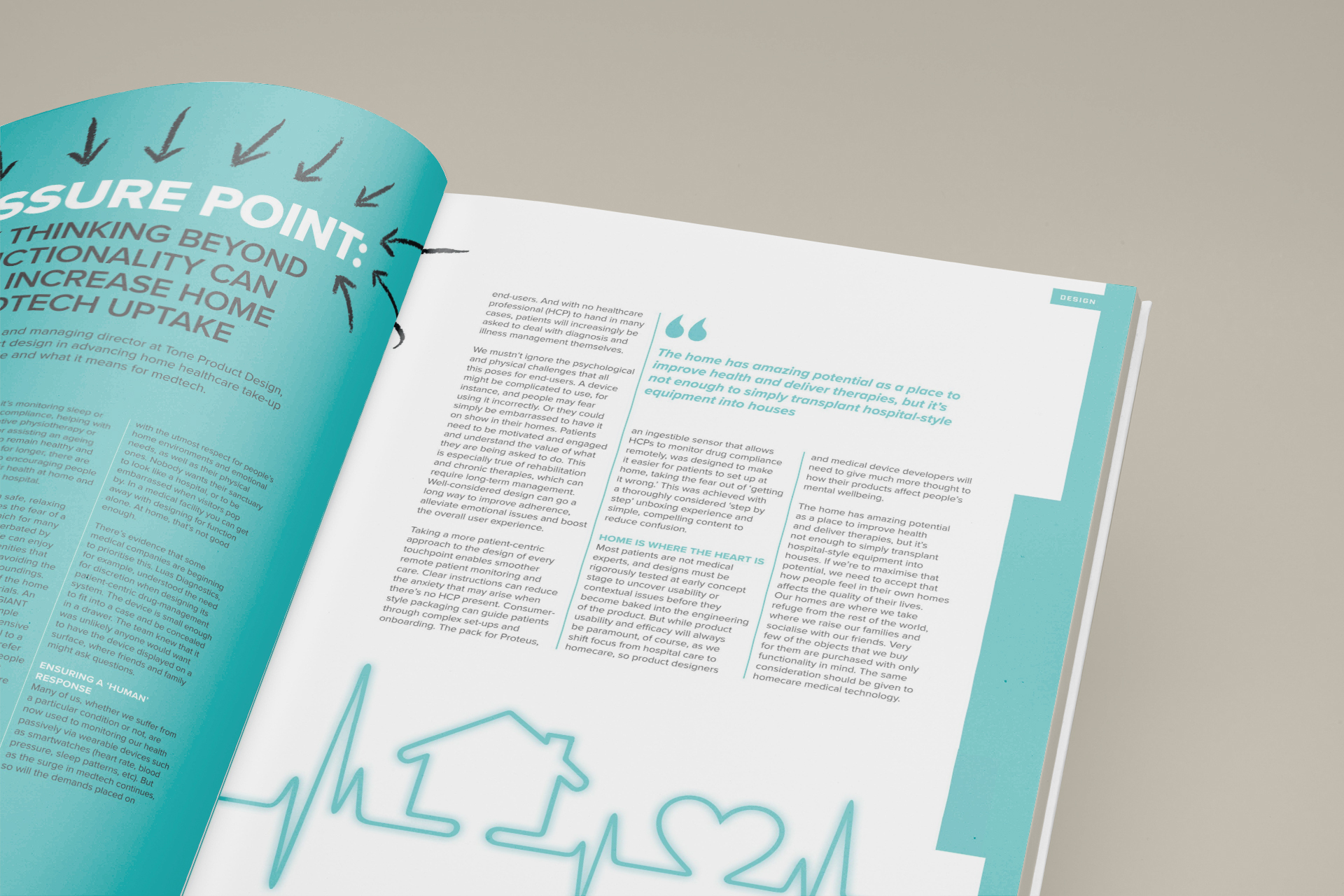 ---
Read more of our news
New Design Yearbook 2022 Features Tone Product Design
The pandemic brought with it a huge amount of uncertainty, but it also led to a renewed focus within the agency.
Read more