Smart Power Tools for the Everyday Gardener
STIGA wanted to overhaul their current opening price point offering with a range of battery powered garden tools that were approachable, easy to use and affordable.

Tone collaborated with Lamb Industries to design the new '100 series' which balances a boldly simple aesthetic with a strong design language that spans across the entire product range. Our involvement extended from defining the visual design language to final A surface CAD data and design specifications.
What we did
CGI Renders
Industrial Design
Packaging Design
Prototyping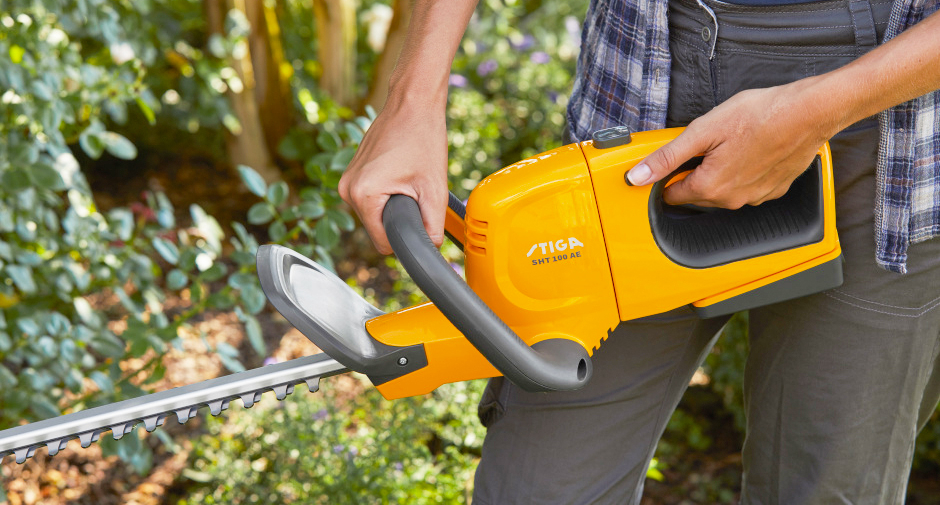 The Challenge
To design STIGA's commercially strategic new range of 20V battery powered garden tools, and define an overarching visual language that was sensitive to the entry level price point while also communicating STIGA's commitment to offering easy to use, high quality products.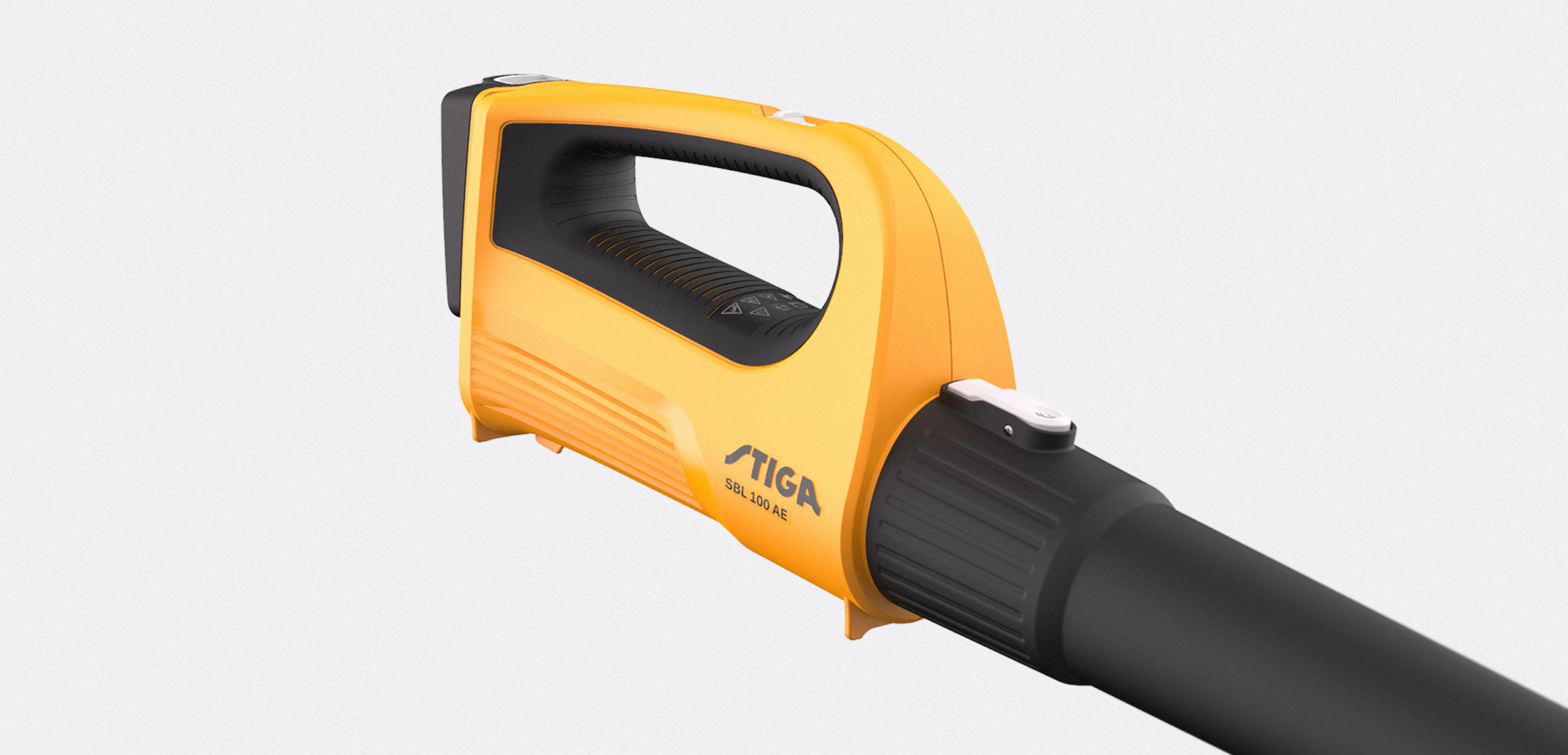 An Approachable Aesthetic
From the start, we wanted to move away from the norm of over-stylised, aggressive aesthetics towards a simpler, softer and more unisex approach.

This design ethos perfectly resonated with STIGA's brand values, and also had the advantage of being particularly suited to the opening price point offering of the 100 Series.

The result is a subtle, approachable and pure aesthetic that speaks to how easy these products are to use.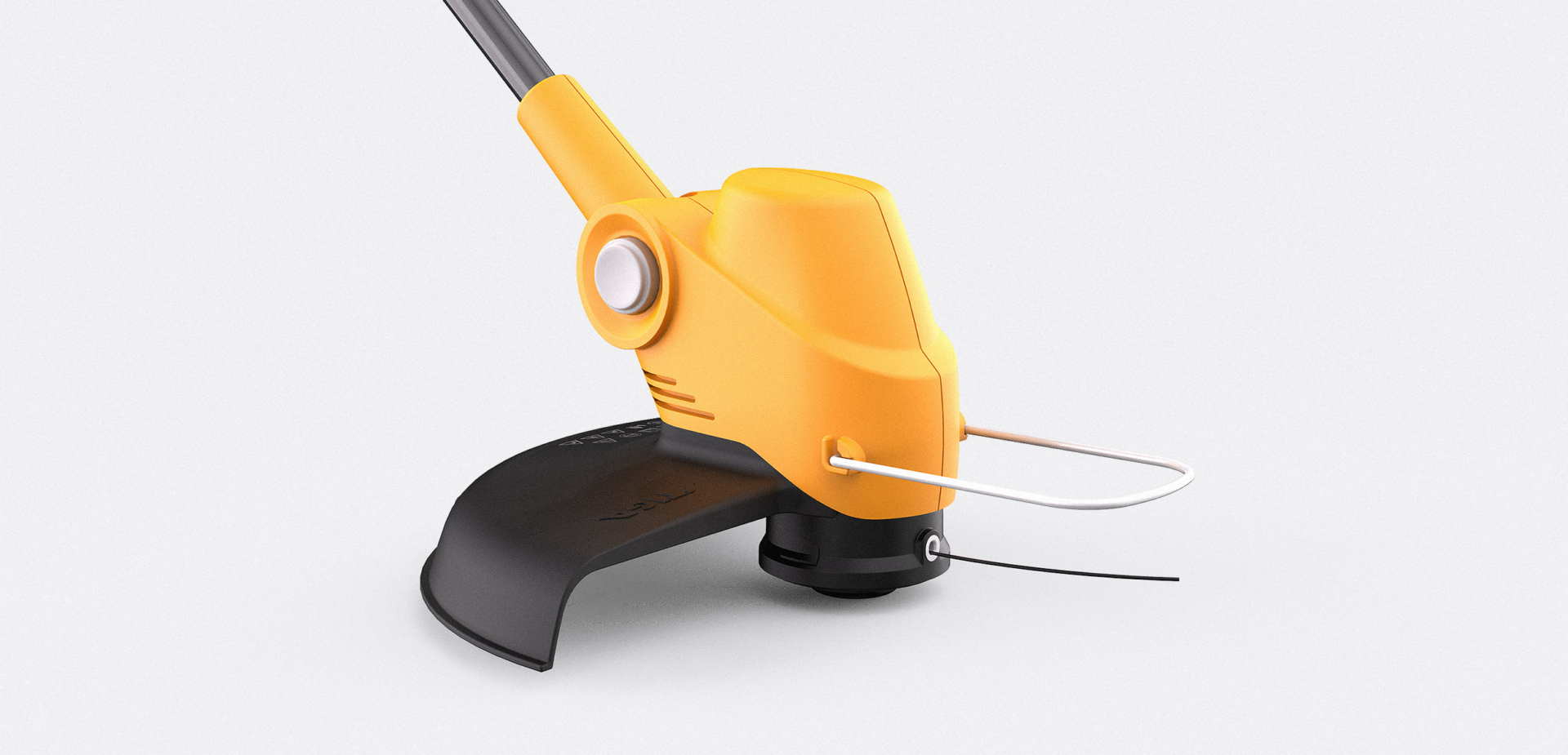 A Unified Language
With over 10 products in the handheld range, it was imperative that the design language translated easily across multiple garden tool archetypes, formats and sizes.

Key design motifs, touchpoints and proportional relationships were defined and used consistently across the range to ensure all the products tied together as a single family.

These careful considerations extended to ergonomics and user experience, meaning that every product in the range will be immediately familiar.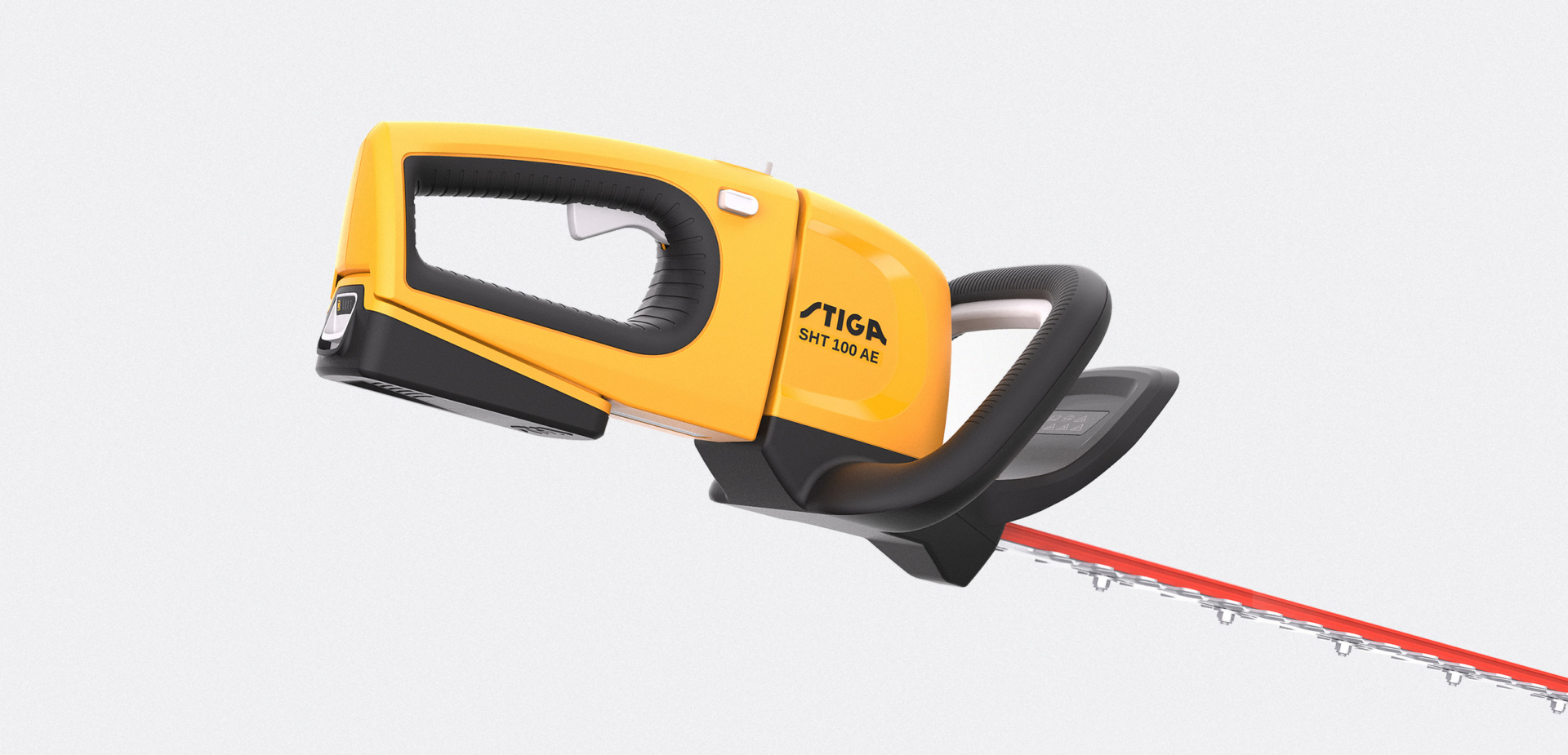 Technical Detailing
To support STIGA's internal engineering team, Tone developed the A-surface 3D CAD data with a full consideration of internal package hard points, draft angles, nominal wall thicknesses and the tooling approach.

Progressing the design to this stage helped to streamline the development process and retain the design intent through the design for manufacture stages.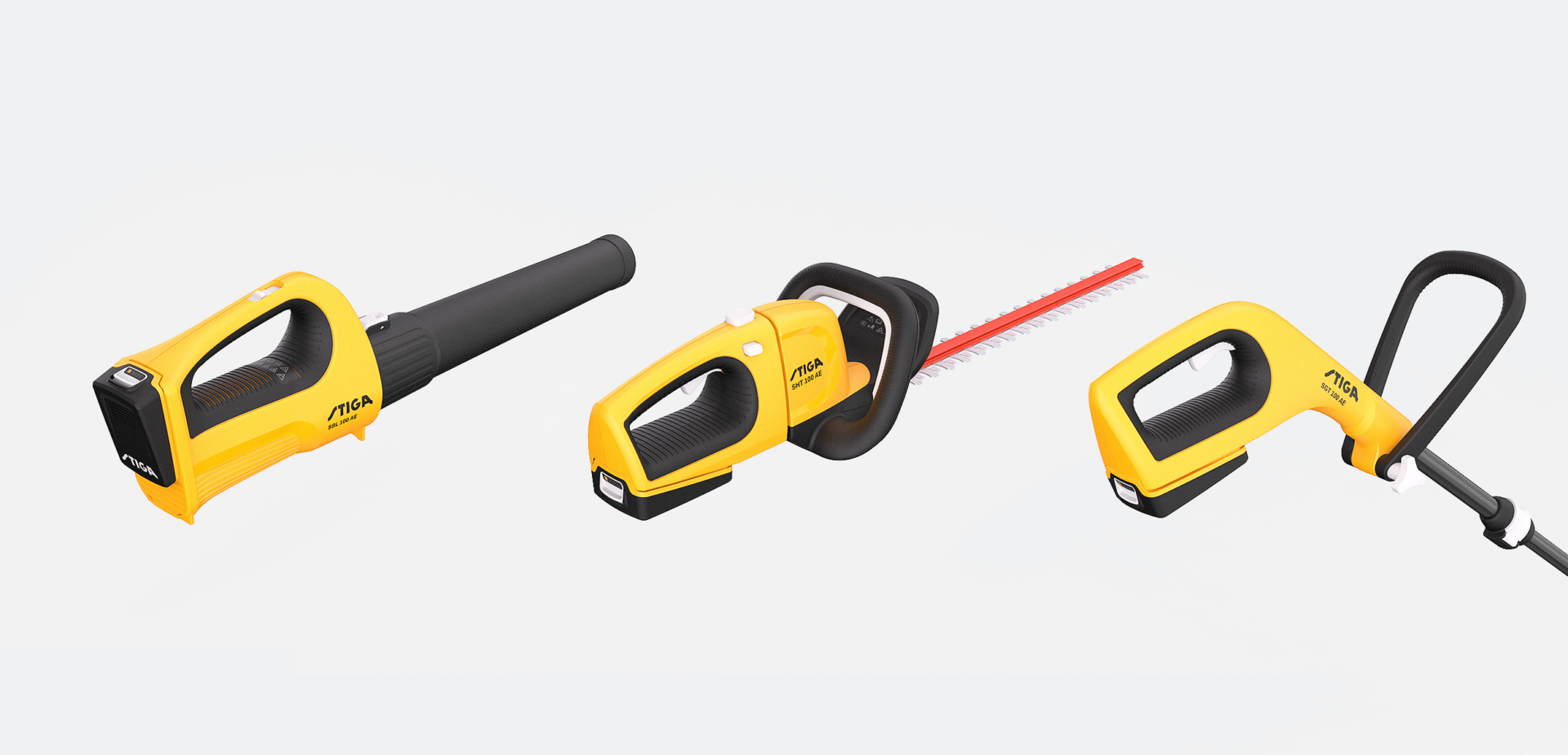 Product photography credit: STIGA